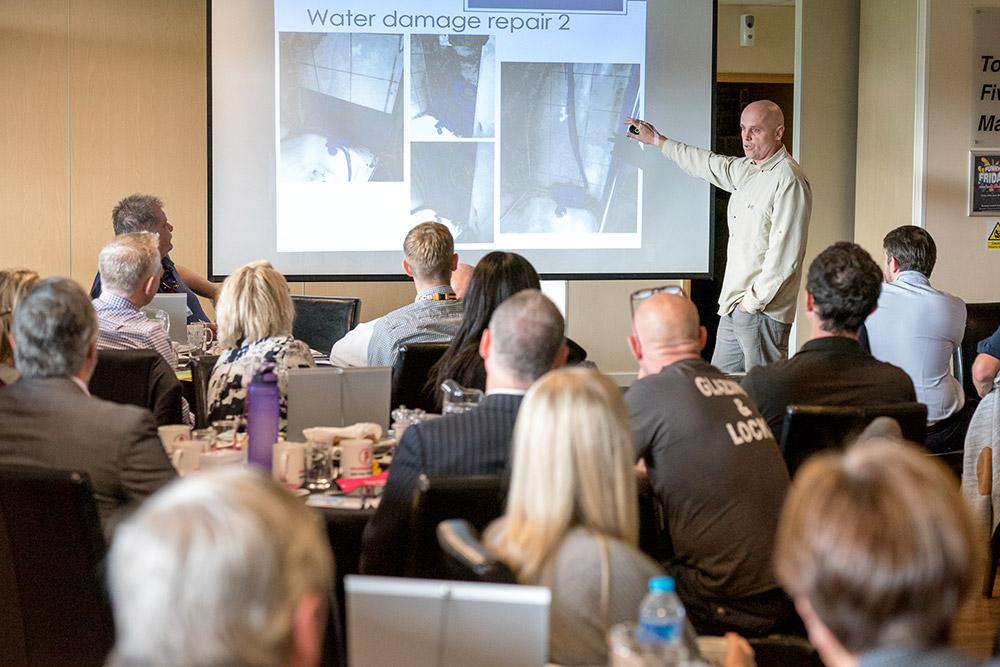 Are you looking for referrals for your business? Referrals are an excellent way to grow your customer base and increase your cashflow. An incredible 98% of businesses say they rely on them for the majority of their income, but only 3% of businesses have a strategy to generate them. At BNI we're here to change that, with collaborative business networking in Swanley that can generate referrals for your business. BNI welcomes members from every industry in Swanley. So, whether you're a tradesman working in the suburban roads around Goldsel Road or running your own enterprise on Swanley Lane, come to a meeting and see if it's for you. By networking, you will be able to make connections and get your business out there in a more rewarding way in a far less expensive or time-consuming manner than other means of marketing. What's more, your business will be unique in your chapter, so you won't have to compete for referrals or attention. By facilitating referrals in our chapters, BNI creates an environment of mutual benefit in which business is kept between our members and revenue stays circulating in Swanley's economy.
What is BNI?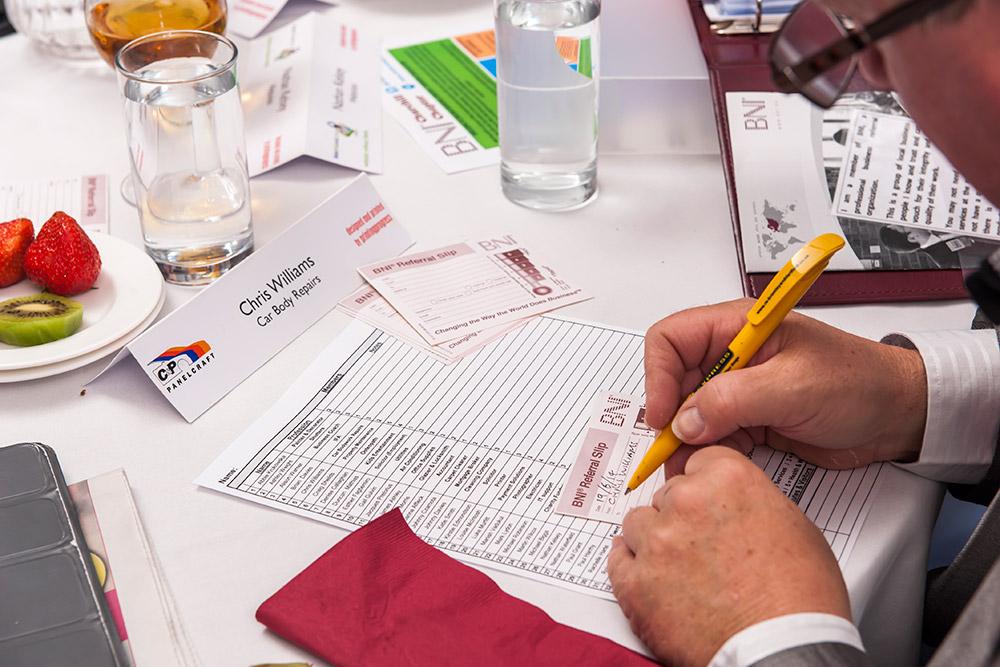 We are a rapidly growing international business networking group. BNI started in California with just four members who intended to refer clients to one another's businesses. Now it has grown to over 290,000 members in over 70 countries. We group our chapters by location so members are with other local business owners who they can actively collaborate and work with. With no competition in the same room, our members are able to build connections and relationships in a low-pressure, friendly environment. This has led to amazing results across the world, with BNI members in the UK generating £482 million worth of business for each other last year. We create a mutually beneficial, welcoming, and collaborative environment for doing business.
Interested in finding out more?
Drop me an email with your details on [email protected] or call me on 07958 171 725.
How will BNI help my Swanley business?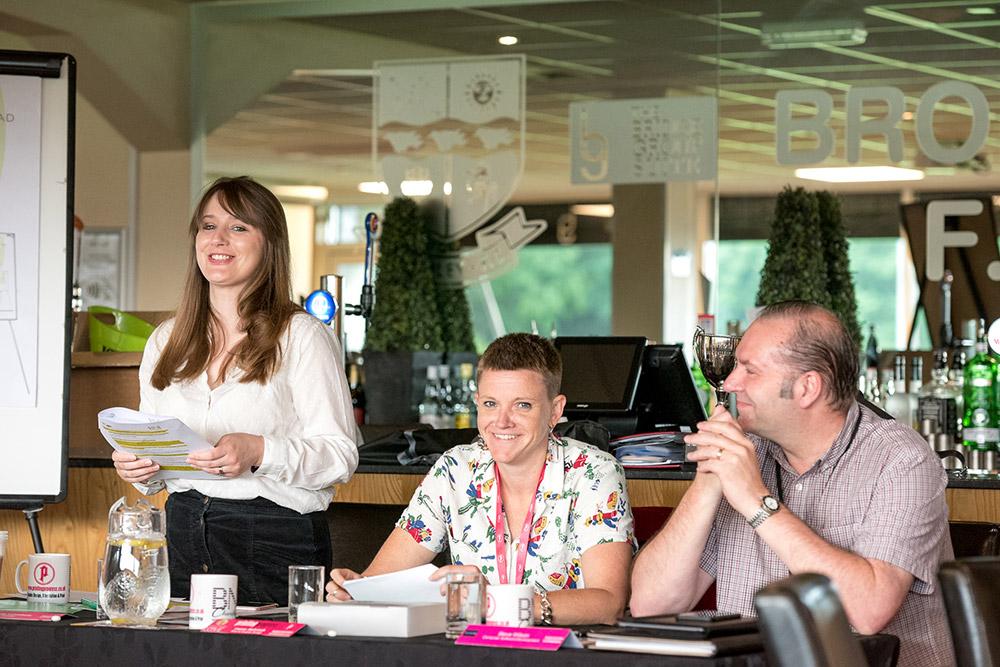 BNI offers a practical way to bring you referred business. Rather than cold calling or expensive ad campaigns, you can get in a room with people who know and trust you and your business. By joining BNI you'll have a more streamlined way of sustainably bringing in new customers to your business.
Learn about your clientele
By sharing referrals and collaborating with your fellow chapter members you will be able to learn about what's working for your fellow Swanley business owners, what your customers expect, and how best to appeal to them. It is possible that your fellow members will also want your services as well, allowing you to pitch to them in a friendly environment.
We believe in our approach, but we have been willing to adapt it to best serve our members. We have opened 52 online chapters in the UK which have been very successful. We have also offered chapters with later meeting times rather than our traditional early morning to better suit those with different schedules.
Your local BNI chapter in Swanley – BNI Victory
Victory is your local BNI chapter in Swanley. Sign up and connect with likeminded local business owners passionate about providing excellent service and growing their enterprises. Their continual commitment to BNI's core values and dedication to one another has led to fantastic results for Victory's members. In the past 12 months, Victory members passed £1,310,151 in business to one another. That's £1.3m going to local businesses and staying in the local economy. If Victory is right for you then sign up and attend a meeting. Our members are always on the look out for enthusiastic business owners looking for a better way of doing business. Your networking journey with BNI could start today.
Not sure Victory is right for you?
We have chapters across the country, some meeting online, and others later in the morning. We're sure we've got a chapter that can introduce you to the business network you need.
Meet other business owners from Swanley
You can attend a meeting at your local chapter this week with no obligation and nothing to pay. We just want you to try it out to see how you feel and let our friendly members and welcoming environment do the rest. When you join BNI, you'll be meeting other Swanley business owners weekly to refer business, promote your services, share challenges, and celebrate wins. They create a supportive environment in which you can learn and grow your business alongside people in the same boat as you. By making these connections you will also build a network of businesses and experts in a huge variety of fields who can help you with any personal or professional issues. Your network will prove invaluable to growing your business in Swanley.
How a networking group in Swanley can help grow your business faster
We provide an alternative to traditional networking. Instead of brief, intense events in which you are expected to share a space with your competition we provide a more collaborative approach. By meeting weekly, you can build relationships with your fellow members and receive consistent referrals. This will help you grow sustainably, never desperate for work, but also not overwhelmed by enquiries. With consistent referrals your business can grow sustainably and manageably. On average BNI UK members see their business grow 20% in their first year of membership. This is thanks to the environment of our meetings and the positive attitudes of our members. Referrals ensure that you are only contacting people who are already interested in your services, reducing your time spent seeking clients, and letting you get on with what's important.
Our core values
Our core values are a set of principles that demonstrate how we believe business networking should be done. They are a guideline for how our members should conduct themselves and what they can expect to get out of their membership.
Giver's gain
Traditions + innovation
Building relationships
Lifelong learning
Accountability
Positive attitude
Recognition
Want to grow your Swanley business?
You can start your BNI journey right now by getting in touch. You can attend a meeting at your local chapter completely free of charge and begin to build your business network. Many of our members find that once they are established as a member then they don't need any other marketing for their business. If that sounds like the boost your business needs, then sign up today.
Don't just take our word for it…
Check out the stories from some of our members who have seen their businesses be transformed by effective networking.
Interested?
Let's have a chat. Contact me on [email protected] or give me a call me on 07958 171 725.
Nathan Kelsey's networking success story, a BNI member since 2014
"I started my company having come from a corporate sales background. On day 1, I set up in my dining room and started to dial out to the data that I had acquired. I spent an entire week cold calling but to no avail, I was making between 100 and 150 dials a day and was getting rejection after rejection in return.
To say that I was downbeat and frustrated (and worried) is an understatement. I had left a well-paid job and a successful career and now no-one would talk to me!
I went to my parents' house on the Saturday and within 1 hour my sister and my parents' neighbour had recommended BNI to me (I had never heard of business networking before, I didn't even realise it was a 'thing'). I went home and searched for my nearest BNI networking group and invited myself to the meeting on the Thursday morning. It was a 'visitors day' so the room was packed with 80 other local businesses and it blew me away. People were genuinely interested in my business and after I had stood up and done my 60 seconds presentation (which I was so nervous about) the builder sat next to me passed me his card and said that he would like me to build him a website!
I couldn't believe it, I'd spent an entire week cold calling with not one person happy to talk to me and I went to this networking meeting with other likeminded local businesses and within 2 hours I had made my first ever sale. That was nearly 10 years ago now and I have not picked up a phone to do a cold call since. Now more than 70% of our revenue comes from BNI, which is a wonderful return for the annual cost. We have grown from just me in the business to 37 of us now, plus I have a wonderful group of BNI friends, amazing suppliers, a great support network, and experts in just about every subject you could wish for.
My friends now come to me asking 'do you know someone...' And, do you know what, I always do!
If you're serious about growing your business, then look at networking – and especially BNI – I cannot think of a better way to do business."
Get in touch
For growth, revenue, and a network of lifelong partners and friends, get in touch today. Contact [email protected] to learn more about networking in Swanley.