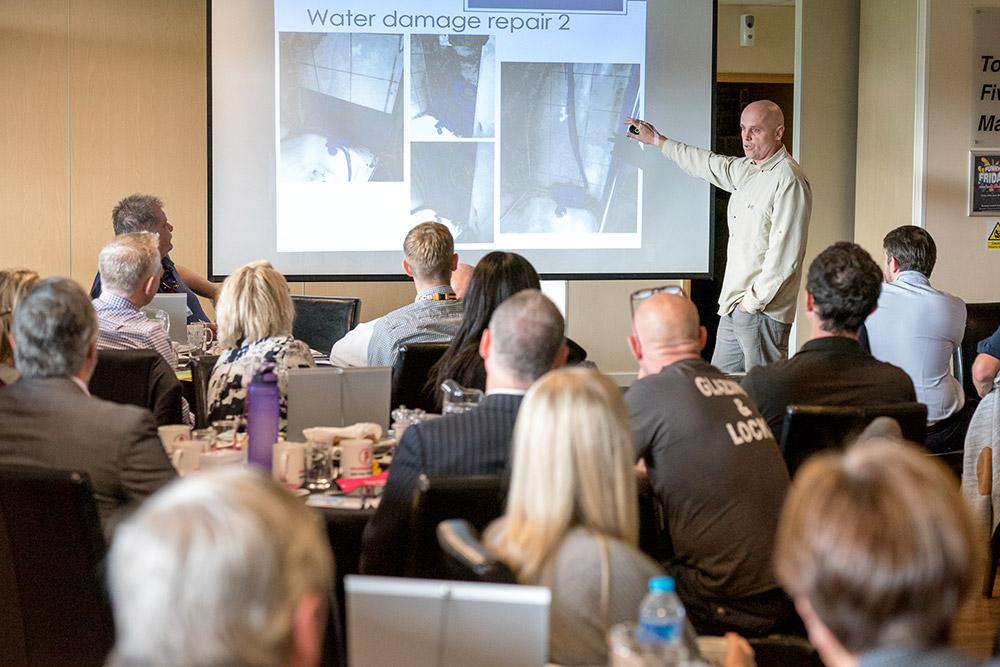 Having trouble growing your business? Try networking in Sidcup with BNI. When you join your local BNI chapter you'll be in a group with likeminded business owners who will be delighted to hear about your services. Your business will be unique within that group, so you won't have to compete for attention. You and your fellow members refer business to one another, ensuring that local companies are benefitting, and revenue remains circulating in the Sidcup economy. Referrals are essential to growing your business. A remarkable 98% of businesses saying they rely on it for the majority of their cashflow, yet only 3% have a strategy in place to generate it. Being a part of BNI means that you'll be able to regularly meet with fellow business owners to receive the leads and referrals to make sure your business can grow at a sustainable rate. By passing business to one another you build a network with your fellow chapter members and can keep yourself from cold calling or other more expensive marketing endeavours. Our members have been thrilled with how networking has been able to transform their business and help them make their next big step.
What is BNI?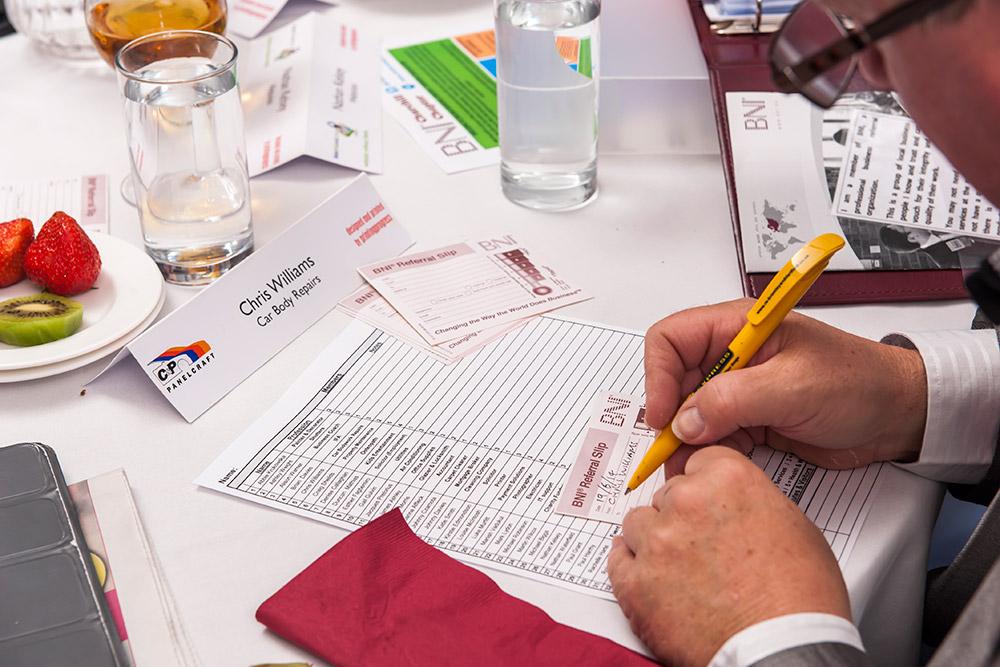 We are a fast-growing, multi-national business networking group. BNI gathers business owners in local areas into chapters where each member's business is unique. From there they meet weekly to discuss the challenges they're facing and celebrate their progress. This puts you in the room not only with potential clients, but with reputable local businesses whose services you can utilise or recommend. You can do all this without sharing a space with direct competitors, unlike at larger networking events. Our consistent and friendly approach ensures that businesses can cooperate, rather than compete, to grow and generate revenue. At BNI we believe in giver's gain, that contributing to your chapter and fellow members is the best way to get the most in return.
Interested in finding out more?
Drop me an email with your details on [email protected] or call me on 07958 171 725.
How will BNI help my Sidcup business?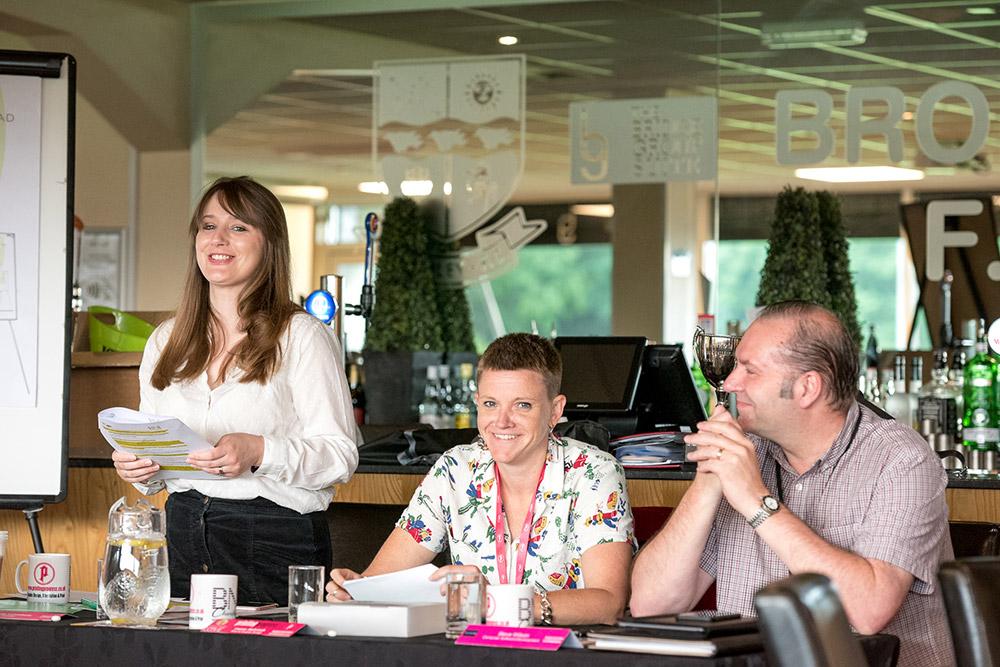 Acquiring new clients by traditional means can be unreliable and time consuming. It can take 8 hours, a whole working day, to go through the process of gaining a new client. We believe that we have a better approach, a simple but highly effective process that gets you real referrals and genuine leads from other reputable business owners.
Learn about your clientele
BNI gives you the opportunity to network and gain leads for new clients without having to compete with others in the same room. It is a less intense environment that fosters collaboration instead of competition. Our meetings also give you the opportunity to learn what customers in your area are looking for and how you can attract them.
We ensure that we continually learn and grow in order to provide the best service possible. We have started 52 online chapters in the UK. We also realised that our early morning meetings weren't always ideal for everyone, so offered later slots to help work with the schedules of our members. At BNI we're proactive, doing all we can to make sure you're getting the most from your membership.
Our process delivers real results. We have rapidly grown from a small California town to over a quarter of a million members in over 10,000 chapters across the globe. Our members generated £15 billion in revenue thanks to referrals from BNI. We can deliver for your Sidcup business.
Your local BNI chapter in Sidcup – Prince Imperial
Your nearest chapter in Sidcup is BNI Prince Imperial. They're always looking for likeminded business owners with drive and a collaborative spirit to join. They have achieved fantastic results using our principles, passing £911,313 in business to one another last year. This is an amazing outcome and a testament not just to BNI, but the passion and commitment of our members. You can join this group and be part of the same welcoming environment of mutual benefit. See if Prince Imperial is a good fit for you and come along to a meeting. They're always on the lookout for dynamic and enthusiastic business owners to join their family.
Not sure if Prince Imperial is right for you?
BNI has hundreds of chapters all over the UK. We have online only chapters and groups with alternative meeting times to make things easier for you. You'll be sure to find a group that suits you.
Meet other business owners from Sidcup
You can get started on your BNI journey right away. Let your local chapter know and you can attend a meeting and jump right in. Signing up for BNI will put you in a room with likeminded business owners who are all looking to share referrals and grow their network. These contacts and leads will be invaluable for growing your business. You'll come into contact with a huge range of different businesses that can act as your suppliers, distributors, or markets for your business, and you in turn can provide services for them. This allows all the businesses that join our network to grow at a sustainable rate and acquire reputable contacts in a variety of different industries.
How a networking group in Sidcup can help grow your business faster
Attending regular meetings at your BNI chapter ensures that you will have access to a regular and consistent influx of referrals to your business. Consistency is key as it will keep you from becoming desperate for business but also not overwhelmed by the volume of enquiries. This enables sustainable growth via referrals from other business owners that you can trust. New BNI members find their business increases by 20% on average in their first year with us. You'll build a close network of local contacts who can recommend your services to others. We've found this approach to be massively successful in Sidcup and across the world. Networking with BNI is perfect way to build your network and grow your business.
Our core values
Our approach is guided by a few simple principles that we feel make for good business and great networking. Our values establish how we do business and how we expect our clients to help one another. They are the foundation of our entire way of life here at BNI.
Giver's gain
Traditions + innovation
Building relationships
Lifelong learning
Accountability
Positive attitude
Recognition
Want to grow your Sidcup business?
Our members would be delighted to have you at one of their meetings in a Sidcup chapter of BNI. You can learn first-hand what makes our way of doing business so revolutionary and so effective. Many business owners find once they've joined BNI it is completely invaluable to them. Our members in the UK generated £482 million worth of business for each other last year, so it's clear that our approach works. It is all made possible by the relationships built between members at our chapter meetings. To find out for yourself how much BNI can benefit your business, get in touch with us.
Don't just take our word for it…
Our members have been delighted with the incredible results they've received because of their BNI chapter. See how our unique approach has been able to help businesses just like yours.
Interested?
Let's have a chat. Contact me on [email protected] or give me a call me on 07958 171 725.
Nathan Kelsey's networking success story, a BNI member since 2014
"I started my company having come from a corporate sales background. On day 1, I set up in my dining room and started to dial out to the data that I had acquired. I spent an entire week cold calling but to no avail, I was making between 100 and 150 dials a day and was getting rejection after rejection in return.
To say that I was downbeat and frustrated (and worried) is an understatement. I had left a well-paid job and a successful career and now no-one would talk to me!
I went to my parents' house on the Saturday and within 1 hour my sister and my parents' neighbour had recommended BNI to me (I had never heard of business networking before, I didn't even realise it was a 'thing'). I went home and searched for my nearest BNI networking group and invited myself to the meeting on the Thursday morning. It was a 'visitors day' so the room was packed with 80 other local businesses and it blew me away. People were genuinely interested in my business and after I had stood up and done my 60 seconds presentation (which I was so nervous about) the builder sat next to me passed me his card and said that he would like me to build him a website!
I couldn't believe it, I'd spent an entire week cold calling with not one person happy to talk to me and I went to this networking meeting with other likeminded local businesses and within 2 hours I had made my first ever sale. That was nearly 10 years ago now and I have not picked up a phone to do a cold call since. Now more than 70% of our revenue comes from BNI, which is a wonderful return for the annual cost. We have grown from just me in the business to 37 of us now, plus I have a wonderful group of BNI friends, amazing suppliers, a great support network, and experts in just about every subject you could wish for.
My friends now come to me asking 'do you know someone...' And, do you know what, I always do!
If you're serious about growing your business, then look at networking – and especially BNI – I cannot think of a better way to do business."
Get in touch
Join BNI today and take your business to the next level. Contact [email protected] to learn more about networking in Sidcup.