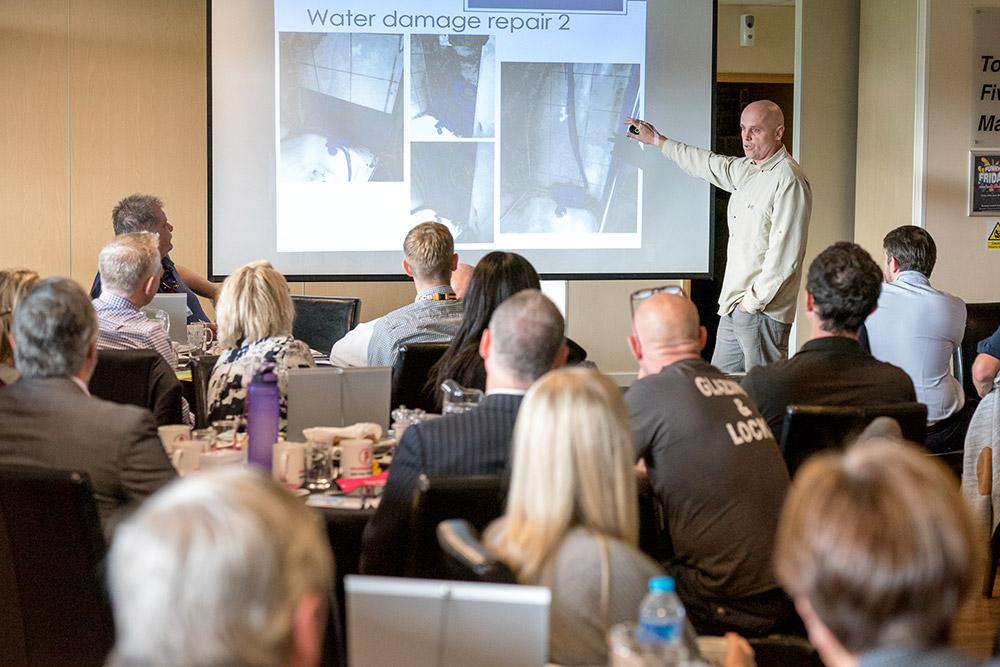 For businesses of every size and scope, networking is the perfect way to grow and build connections in your area. By signing up to BNI you'll have access to business networking in Mitcham with a difference. Rather than large, intimidating events, we group our members into local chapters where they can exchange referrals and learn more about each other's services. BNI ensures that your competition is kept out of the process, as we only allow one business to represent any given industry in each of our chapters. Whether you're running your own enterprise in Willow Lane Business Park or Jubilee Way or are a tradesman serving the homes of the leafy suburban roads around Lavender Park, you will benefit from BNI referrals. Referred business is key to BNI's approach and your growth. 98% of companies say they rely on referrals for the majority of their revenue, but only 3% have a strategy in place to generate them. BNI gives you a ready-made network of likeminded business owners who are keen to learn more about you and ready to start recommending you to customers in Mitcham.
What is BNI?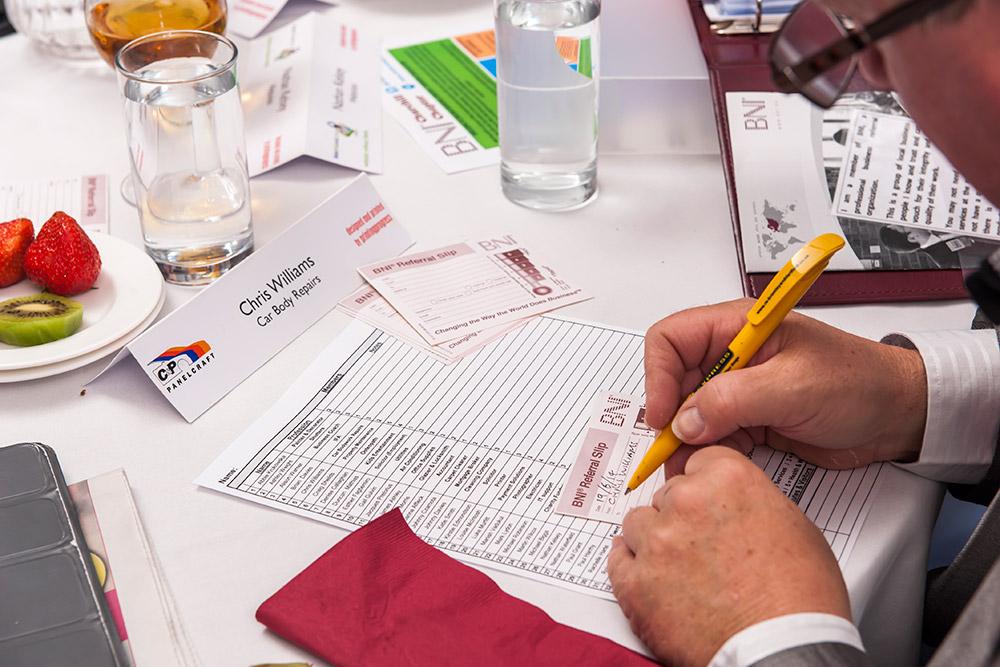 The world's largest international business networking group, BNI has expanded across the globe to thousands of chapters and over a quarter of a million members in dozens of countries worldwide. A global phenomenon, BNI is championing a better way of doing business by facilitating networking that fosters collaboration and solidarity between business owners rather than competition. This makes our chapters friendly and welcoming environments where you can focus on putting your best foot forward and promoting your services to likeminded people. Our members pass referrals to one another in their chapter. By referring business to other companies in your BNI chapter you are ensuring that local businesses receive revenue and money is staying in your local economy. Our chapters are a supportive environment that facilitates collaboration to help businesses thrive.
Interested in finding out more?
Drop me an email with your details on [email protected] or call me on 07958 171 725.
How will BNI help my Mitcham business?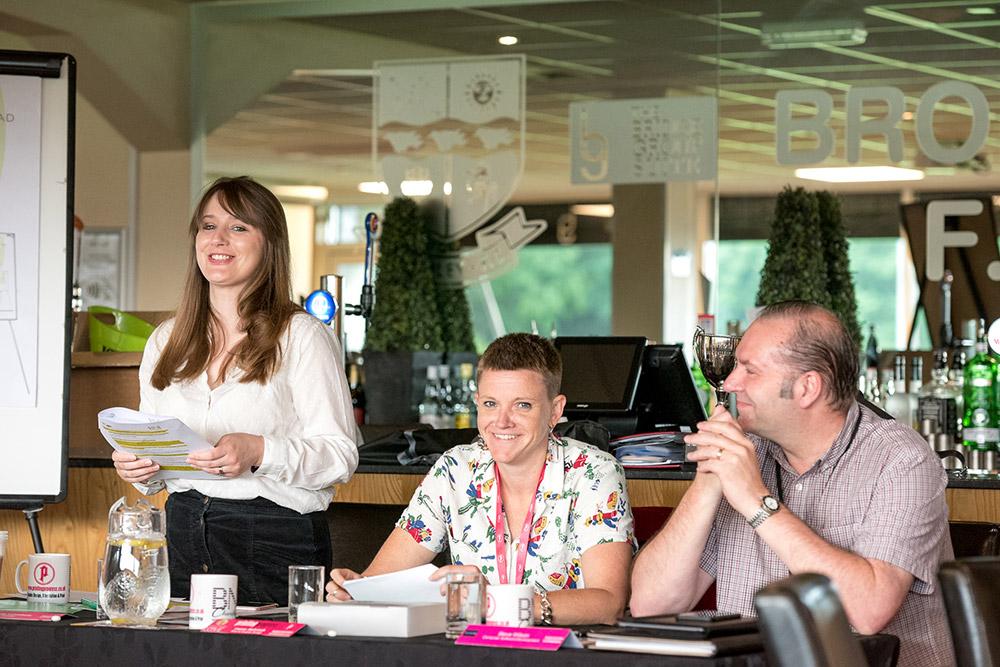 Referrals are an essential part of growing your Mitcham business. Referrals mean that you'll be getting in touch with potential customers who are already interested in your services and want to hear from you – no more need for cold calling. BNI chapters are a great place to expand your network to a group of people eager to recommend your services.
Learn about your clientele
BNI is a valuable resource to learn more about customers in your area. With a network of business-owners sharing their experiences, you can learn how best to serve your new clients and what they expect from your services. This inside knowledge is a great edge to have over your competition.
We are big believers in adaptability and versatility. That's why we've changed our approach with the times. Most recently we have opened 'brunch time' chapter meetings later in the day and online chapters to accommodate our members with different needs and schedules. We want your membership to always suit you.
Our members have achieved incredible things thanks to our collaborative approach and their dedication. BNI members generated an astonishing £15 billion last year thanks to referrals. Our process clearly works and is enormously beneficial to businesses of every size across the planet.
Find a BNI chapter for your business
We have chapters across London and the south-east, with some meeting later and online, so we're sure you'll find one that suits your needs.
Meet other business owners from Mitcham
When you sign up to your BNI chapter you'll be joining a group of dynamic and driven business owners from your local area. Your weekly meetings will be an amazing opportunity to connect with likeminded individuals in Mitcham. They will give you an invaluable insight into running a business and relevant local knowledge. You'll find your fellow members will also be glad to hear your thoughts and experiences. Engaging with your fellow members helps you put the most into your chapter and get the most out. Our chapters contain a huge variety of businesses and individuals meaning you'll be able to draw on a range of services to help your business. As you get to know them, you'll enjoy success after success with your fellow chapter members.
How a networking group in Mitcham can help grow your business faster
Networking is a great way to sustainably grow your business. BNI offers you a place as part of a friendly and supportive network that encourages collaboration over competition. With a consistent flow of referrals, you'll be able to serve more customers and reliably control the influx of business – keeping you from being desperate for new business but also not overwhelmed by the volume of enquiries. Regularly attending meetings and passing referrals will ensure that you build strong relationships with your fellow members and improve your reputation in the local area. These qualities are vital to growing a business and are all possible with a BNI membership. Don't just take our word for it, BNI members see their business increase by 20% on average in their first year with us. This is an incredible figure that shows just how effective our approach is.
Our core values
Our core values are foundational to everything we do at BNI. They summarise how we're changing the way the world does business. Our core values also act as a guideline for the environment we create in our chapters and what we're looking for in new members.
Giver's gain
Traditions + innovation
Building relationships
Lifelong learning
Accountability
Positive attitude
Recognition
Want to grow your Mitcham business?
The importance of referrals to a growing business cannot be understated. At BNI we've created a streamlined process to help our members get the referrals they need to grow their Mitcham business. You'll be in a group with likeminded local business owners who share the same passion, drive, and challenges that you do and can bring you the new enquiries you need to grow. This process has seen BNI members in the UK generate £482 million in business for each other in the last year. Your BNI network will be an invaluable resource that will ensure your business can grow and thrive.
Don't just take our word for it…
We're proud to have been able to help business owners around the world achieve results they never thought were possible. Read about their experiences and find out what BNI membership could do for your business.
Interested?
Let's have a chat. Contact me on [email protected] or give me a call me on 07958 171 725.
Nathan Kelsey's networking success story, a BNI member since 2014
"I started my company having come from a corporate sales background. On day 1, I set up in my dining room and started to dial out to the data that I had acquired. I spent an entire week cold calling but to no avail, I was making between 100 and 150 dials a day and was getting rejection after rejection in return.
To say that I was downbeat and frustrated (and worried) is an understatement. I had left a well-paid job and a successful career and now no-one would talk to me!
I went to my parents' house on the Saturday and within 1 hour my sister and my parents' neighbour had recommended BNI to me (I had never heard of business networking before, I didn't even realise it was a 'thing'). I went home and searched for my nearest BNI networking group and invited myself to the meeting on the Thursday morning. It was a 'visitors day' so the room was packed with 80 other local businesses and it blew me away. People were genuinely interested in my business and after I had stood up and done my 60 seconds presentation (which I was so nervous about) the builder sat next to me passed me his card and said that he would like me to build him a website!
I couldn't believe it, I'd spent an entire week cold calling with not one person happy to talk to me and I went to this networking meeting with other likeminded local businesses and within 2 hours I had made my first ever sale. That was nearly 10 years ago now and I have not picked up a phone to do a cold call since. Now more than 70% of our revenue comes from BNI, which is a wonderful return for the annual cost. We have grown from just me in the business to 37 of us now, plus I have a wonderful group of BNI friends, amazing suppliers, a great support network, and experts in just about every subject you could wish for.
My friends now come to me asking 'do you know someone...' And, do you know what, I always do!
If you're serious about growing your business, then look at networking – and especially BNI – I cannot think of a better way to do business."
Get in touch
Join BNI today and take your business to the next level. Contact [email protected] to learn more about networking in Mitcham.