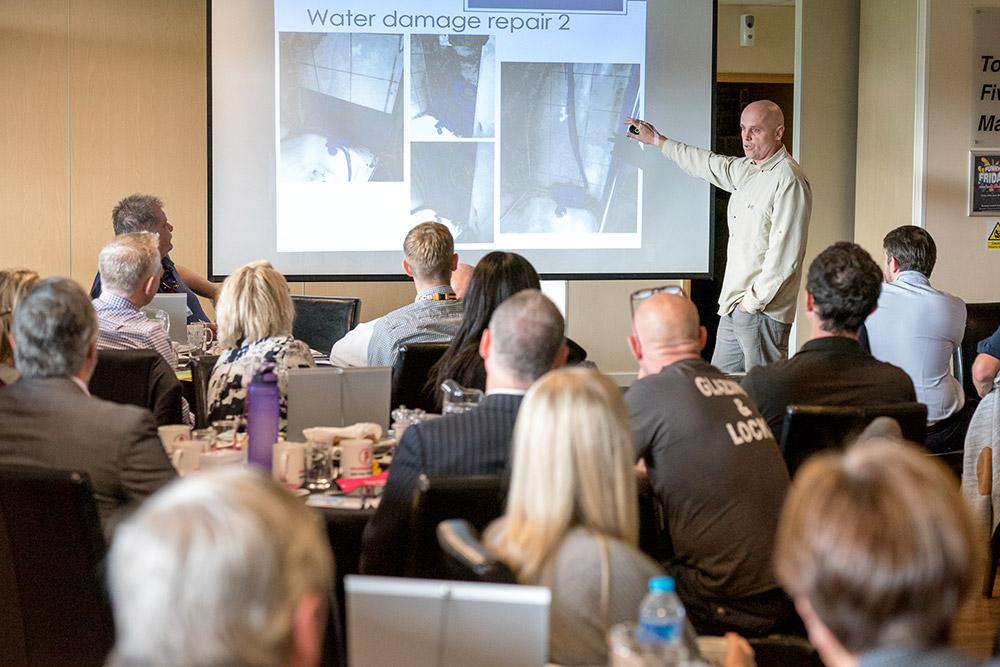 If you're looking to grow your business in Lewisham, then look no further. At BNI, we facilitate professional business networking in Lewisham to help you grow. When you join BNI you'll be part of a chapter of likeminded business owners in which your business will be unique. This allows you to network and connect with your fellow chapter members without having your competition in the same room. Promoting collaboration over competition has led to amazing results at BNI. We find it fosters an environment which encourages business owners to help one another with any challenges they're facing and of course to provide referrals. Referred business is such an essential component to gaining revenue that 98% of businesses say they rely on it for the majority of their cashflow, but only 3% have a strategy to generate it. Whether you're running an enterprise in Lewisham's busy commercial centre on Molesworth Street or a tradesman serving the suburban roads around Manor House Gardens, your BNI chapter can bring you the referrals you need to sustainably grow your business.
What is BNI?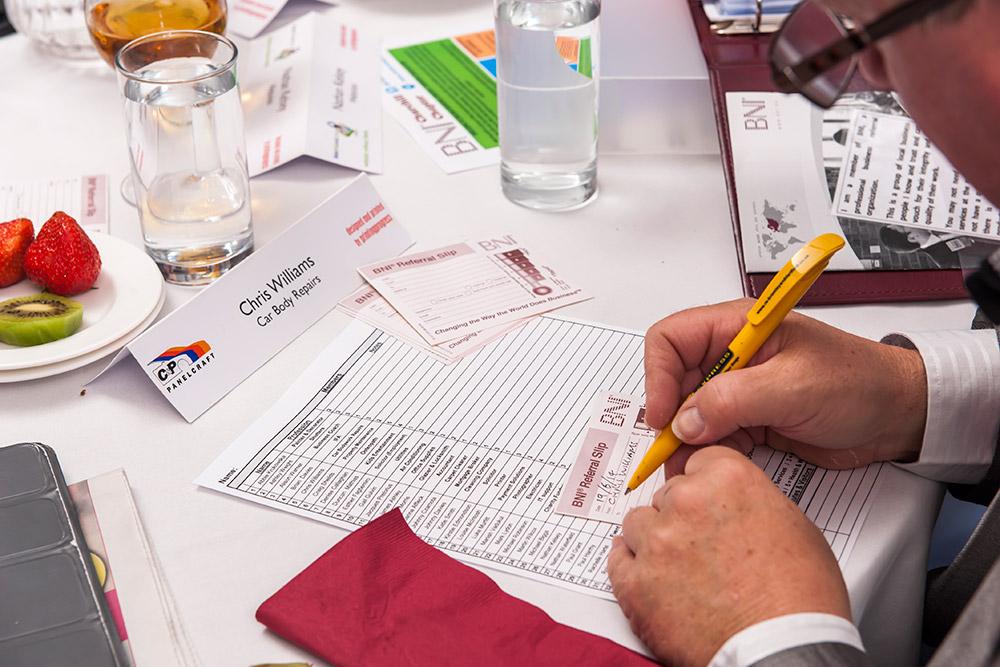 BNI was founded by four friends in California in 1989 as a way of increasing their client bases. This has since expanded to over a quarter of a million members in 10,000 chapters in over 75 countries. BNI works by creating 'chapters' of local business owners in towns and neighbourhoods who meet weekly. At these weekly meetings you'll have the opportunity to present your services to the group and promote your business. This a great way of receiving business from your fellow members and others in their network. What's more, is that your business will be unique within your chapter, so you won't have to worry about any direct competition unlike other networking events.
Interested in finding out more?
Drop me an email with your details on [email protected] or call me on 07958 171 725.
How will BNI help my Lewisham business?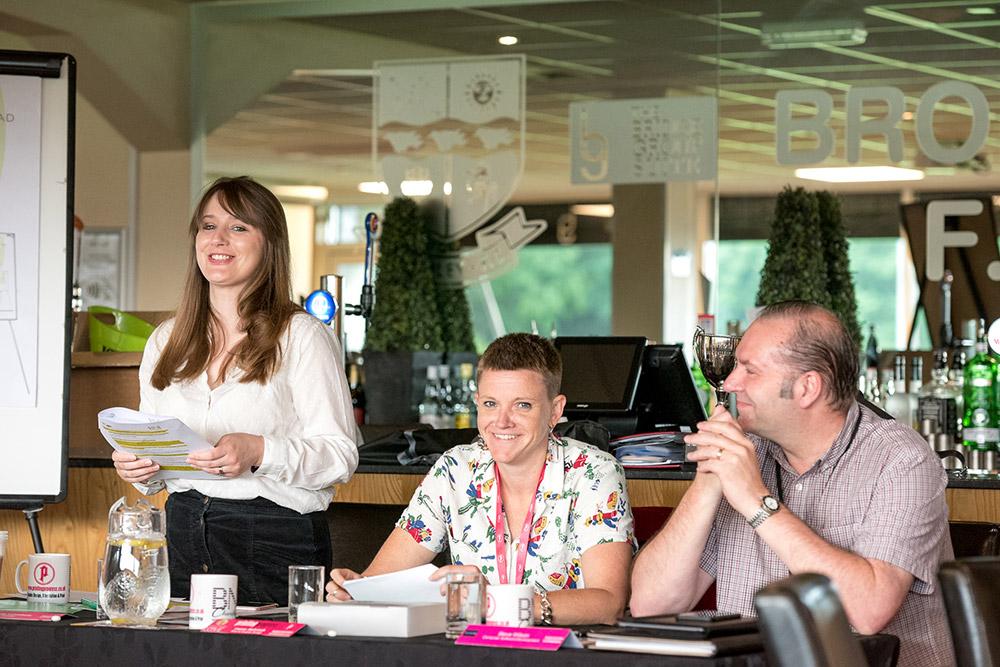 With referrals, you are getting in touch with people who already want your service. This saves you an enormous amount of time when it comes to gaining new clients and gives you more time to focus on your business and providing a great service. With BNI, you'll be gaining real enquiries from fellow business owners that you can trust.
Learn about your clientele
Joining a BNI chapter gives you the opportunity to learn about what customers in Lewisham respond to and how you can sell your services to them from those who know best. BNI is a great way to learn about how other businesses in your area operate so you can provide the best service possible.
We believe in lifelong learning at BNI, which means we will adjust our approach to make sure it is always serving our members. This has included opening 52 online chapters and introducing later meetings for members who cannot make the usually scheduled time earlier in the morning.
Last year, BNI members generated £15 billion in revenue thanks to referrals. This success is possible partially because of our approach and our process, but also due to the collaboration and diligence of our members. We provide desirable outcomes for hardworking business owners providing incredible services across Lewisham.
Find a BNI chapter for your business
BNI has chapters in every major city in the UK, including later meeting slots and online chapters. We're certain that we can find the perfect fit for you and your business.
Meet other business owners from Lewisham
Networking with your BNI chapter in Lewisham will bring you into contact with business owners looking for the same thing, and facing the same challenges, as you are. You'll meet potential partners who can help you with practical elements, such as marketing, supplying materials, or delivering. Referring business to one another within your chapter creates an environment of mutual benefit, so everyone in the chapter can gain something, and revenue stays in Lewisham's economy. In addition to these practical benefits, you will also have a close-knit group of likeminded individuals you can rely on. A group with similar goals and challenges that can help you through the difficult stretches, and celebrate wins, is a great thing to be a part of. Becoming part of a network with fellow business owners in Lewisham means you are regularly meeting with likeminded individuals that understand what it takes to run a business.
How a networking group in Lewisham can help grow your business faster
On average, BNI members see their business increase by 20% in their first year with us. This is the power of networking. Having a group of likeminded people who refer business to you is an invaluable resource for sustainable growth. You can increase your customer base at a manageable rate, never struggling for cashflow nor overwhelmed by constant enquiries. Working with BNI also ensures that you will continue to build your reputation not just with your customers, but with other business owners who can spread the word about the quality of your services. Networking gives you the chance to generate real referrals and leads for your business from fellow business owners that you can trust.
Our core values
By embracing our core values, you can begin to understand how you can transform your business with BNI. These values underpin how we believe business should be conducted at BNI. They are an excellent foundation from which to begin your networking journey.
Giver's gain
Traditions + innovation
Building relationships
Lifelong learning
Accountability
Positive attitude
Recognition
Want to grow your Lewisham business?
You can get started on your BNI journey today by letting one of our chapters know you'd like to attend a meeting. They meet every week so the next one will never be far off. Our members are always delighted to welcome a new member and help them get started on their journey with BNI. BNI UK members generated over £482 million in business for each other last year. These incredible results are all because of the connections made between our members and the power of referred business. Get in touch with BNI to see how professional networking can transform your business.
Don't just take our word for it…
We've helped businesses around the world develop massively, and some of them have been kind enough to share their experiences with BNI.
Interested?
Let's have a chat. Contact me on [email protected] or give me a call me on 07958 171 725.
Nathan Kelsey's networking success story, a BNI member since 2014
"I started my company having come from a corporate sales background. On day 1, I set up in my dining room and started to dial out to the data that I had acquired. I spent an entire week cold calling but to no avail, I was making between 100 and 150 dials a day and was getting rejection after rejection in return.
To say that I was downbeat and frustrated (and worried) is an understatement. I had left a well-paid job and a successful career and now no-one would talk to me!
I went to my parents' house on the Saturday and within 1 hour my sister and my parents' neighbour had recommended BNI to me (I had never heard of business networking before, I didn't even realise it was a 'thing'). I went home and searched for my nearest BNI networking group and invited myself to the meeting on the Thursday morning. It was a 'visitors day' so the room was packed with 80 other local businesses and it blew me away. People were genuinely interested in my business and after I had stood up and done my 60 seconds presentation (which I was so nervous about) the builder sat next to me passed me his card and said that he would like me to build him a website!
I couldn't believe it, I'd spent an entire week cold calling with not one person happy to talk to me and I went to this networking meeting with other likeminded local businesses and within 2 hours I had made my first ever sale. That was nearly 10 years ago now and I have not picked up a phone to do a cold call since. Now more than 70% of our revenue comes from BNI, which is a wonderful return for the annual cost. We have grown from just me in the business to 37 of us now, plus I have a wonderful group of BNI friends, amazing suppliers, a great support network, and experts in just about every subject you could wish for.
My friends now come to me asking 'do you know someone...' And, do you know what, I always do!
If you're serious about growing your business, then look at networking – and especially BNI – I cannot think of a better way to do business."
Get in touch
Find out how networking as part of a BNI chapter can transform your business. Contact [email protected] to learn more about networking in Lewisham.