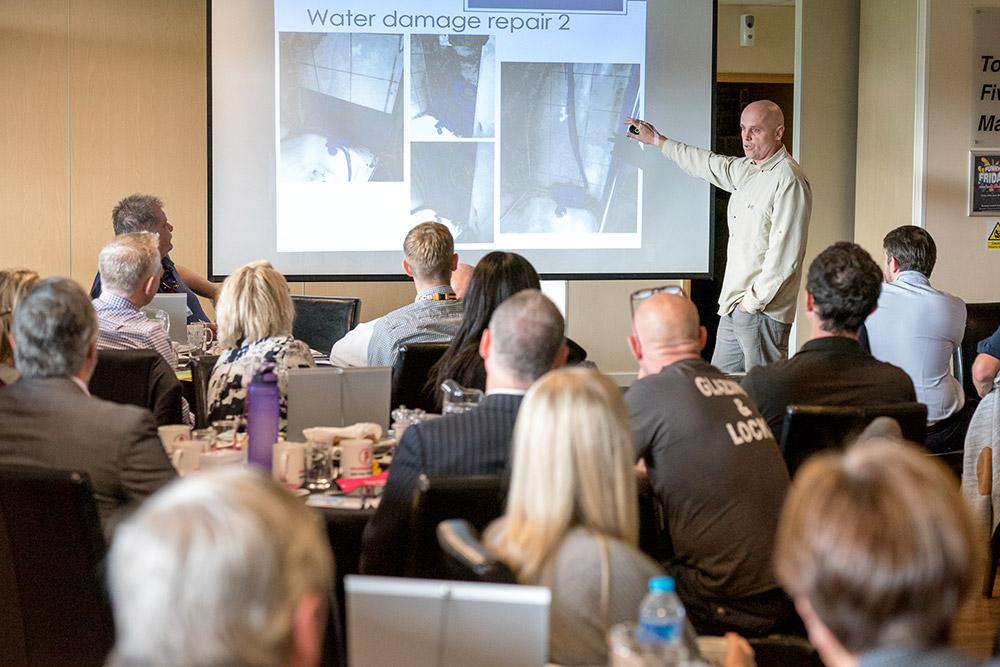 BNI is the perfect choice to help you grow your Coulsdon business. We welcome business owners from every industry to join our chapters and start their networking journey. If you're running your own enterprise in Coulsdon's attractive town centre, or in the Gateway business park, or plying your trade serving the suburban homes around Marlpit Lane, you can benefit from professional business networking. By promoting your business to fellow members, they can seek your services and refer you to others in their personal and professional networks. Referrals provide the majority of the cashflow for 98% of companies, yet only 3% say they have a strategy in place to generate them. By receiving referrals from fellow reputable Coulsdon business owners, you'll be put in touch with clients who have a prior interest in your services. What's more, we are careful to ensure that each business is unique in its chapter. That means you won't have to compete with similar companies for referrals. Promoting collaboration instead of competition is a cornerstone of our approach at BNI, and we believe it is the better way of doing business.
What is BNI?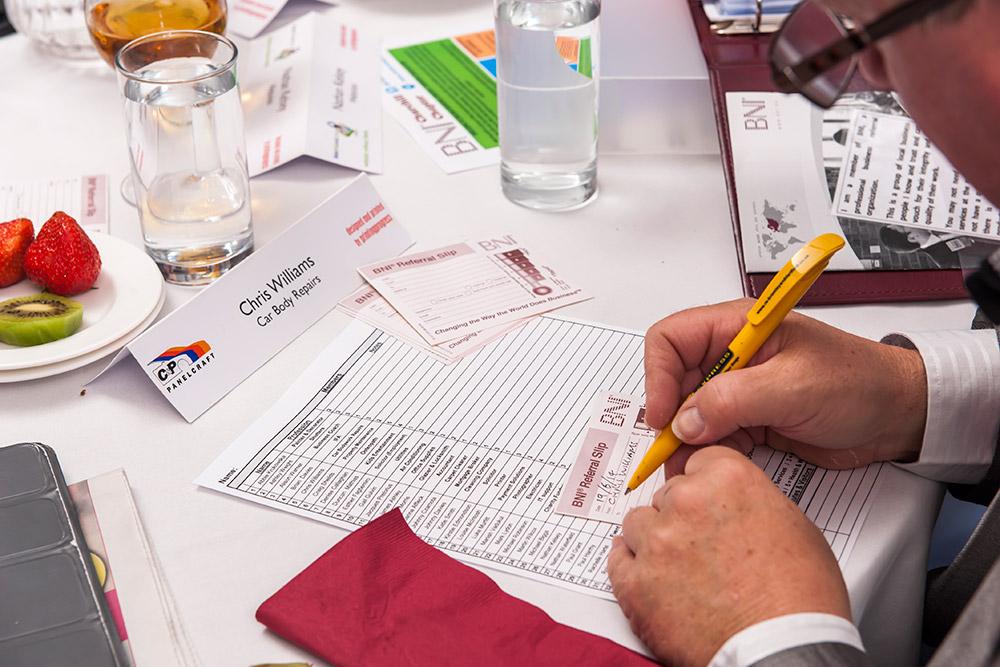 BNI is the world's largest networking group. Started in 1984 between four friends looking to increase their customer base, BNI has expanded across the globe to over 292,000 members in over 10,000 chapters. We are a global company but have a local focus. BNI members are grouped into chapters with fellow business owners from the area. From there, they can share their experiences and pass referrals to one another. This ensures everyone can benefit and that money stays within the local economy, rather than going to multi-national corporations or outside companies. Our process incentivises collaboration and mutual support rather than competition, creating a supportive and welcoming environment that benefits all of our members.
Interested in finding out more?
Drop me an email with your details on [email protected] or call me on 07958 171 725.
How will BNI help my Coulsdon business?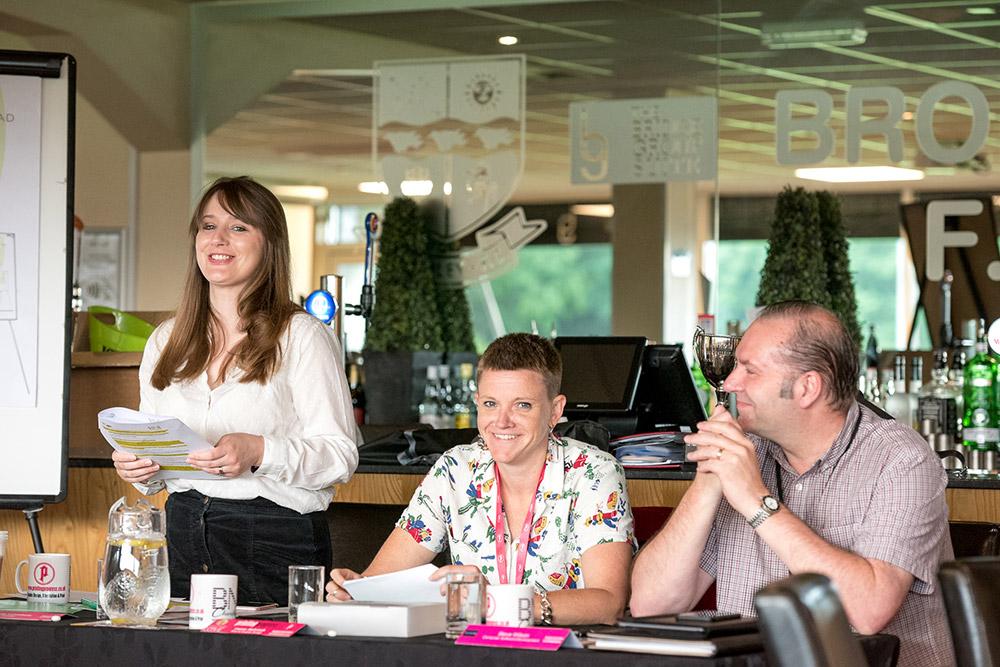 BNI offers you a more streamlined – and far more pleasant – alternative to traditional marketing. By communicating with your chapter members, you'll receive referrals that mean you can reduce the amount of time you need to spend looking for new business. Some of our members have even found they don't need any other marketing and can rely solely on BNI.
Learn about your clientele
BNI offers you the advantages of other networking events without the drawbacks. You'll be in the room with potential clients as well as people who know the area so you can learn new things alongside getting your name out there. Plus, there is no need to worry about your competition being in the same room. This makes BNI's chapters a uniquely relaxed and low-pressure environment.
We tailor our chapters to suit our members. In the last few years, we have opened 52 online chapters due to the difficulties some people had meeting in person. Some of our chapters have also adopted later meeting times than the traditional early morning slots to cater for those with different schedules. We are adaptable and proactive in making sure you get the most out of your membership.
We are confident that our approach works because of the incredible results our members see. Last year BNI chapters around the world generated over £15 billion in revenue thanks to referrals. You'll not only gain new customers but also build an invaluable network of fellow business owners in your local area.
Your local chapter in Coulsdon – Emerald
Your nearest BNI chapter in Coulsdon is Emerald. They are a varied and dynamic group that meet weekly to exchange business and build their networks. They pride themselves on the meaningful relationships they build with fellow members and the 'giver's gain' principle that enables everyone in the chapter to benefit – and it's clearly working. They passed over £270,265 of business to one another last year alone. With an incredible range of industries represented including solicitors, tradesmen, interior designers, and textile manufacturers, Emerald will give you the broad network you need to take your business to the next level. Take a look at BNI Emerald and see if they're the right fit for you. You can organise a visit to their next meeting with no charge or obligation, just to see if you like it. Our chapters are always happy to invite likeminded and enthusiastic business owners to join them.
Not sure if Emerald is right for you?
With chapters in many areas around Coulsdon, we're certain we can find the right fit for you. Be sure to take a look and find the perfect chapter for your business.
Meet other business owners from Coulsdon
Joining your local BNI chapter will put you in touch with a group of other Coulsdon business owners. With similar goals, challenges, and motivation they're the perfect network to help you grow your company. Your chapter will give you a group of potential partners for jobs covering a wide range of fields, and they'll also be able to offer invaluable advice and be with you to celebrate your successes. Having access to the expertise and wisdom of fellow business owners is essential not only for its practicality, but for the non-pecuniary benefits they bring. Having a close-knit group of people who understand what it means to run your own business has been a great help to many of our members. They've found that their network has brought them fruitful business relationships, industry contacts they never would've made otherwise, and lifelong friendships.
How a networking group in Coulsdon can help grow your business faster
Business networking with BNI brings you new business through referrals, helping you expand your customer base and grow your brand. Our members build their reputation both by completing referred jobs and by recommending reputable local companies. This environment of mutual benefit, or 'giver's gain', ensures that all members in a chapter will be able to grow and prosper. This approach has led to fantastic growth for our UK members, who on average increase their business by 20% in their first year with BNI. Networking brings real, interested customers to your business and cuts down time spent on other marketing pursuits. It allows you to focus on providing your services to the impeccable standard Coulsdon residents deserve, ensuring your business thrives.
Our core values
We have put together a set of guiding principles that embody our approach to business at BNI. We believe very strongly in creating a supportive and collaborative environment, rather than one of divisive competition. Our core values show how chapters should be run, and what we're looking for in our members.
Giver's gain
Traditions + innovation
Building relationships
Lifelong learning
Accountability
Positive attitude
Recognition
Want to grow your Coulsdon business?
If you're serious about growing your Coulsdon business and building a lasting network, then BNI is ideal for you. You can attend a meeting of your local chapter this week with no obligation. We often find that one meeting is all it takes to encourage people to sign up, so all we ask is that you come along and try it out. In the last year, UK BNI members passed £482 million worth of business to one another. If you'd like to be a part of this incredible process, get in contact with BNI today and find out how you can start your networking journey with us.
Don't just take our word for it…
Read some of the glowing testimonials from business owners across the world who have been amazed at how BNI has helped their business.
Interested?
Let's have a chat. Contact me on [email protected] or give me a call me on 07958 171 725.
Nathan Kelsey's networking success story, a BNI member since 2014
"I started my company having come from a corporate sales background. On day 1, I set up in my dining room and started to dial out to the data that I had acquired. I spent an entire week cold calling but to no avail, I was making between 100 and 150 dials a day and was getting rejection after rejection in return.
To say that I was downbeat and frustrated (and worried) is an understatement. I had left a well-paid job and a successful career and now no-one would talk to me!
I went to my parents' house on the Saturday and within 1 hour my sister and my parents' neighbour had recommended BNI to me (I had never heard of business networking before, I didn't even realise it was a 'thing'). I went home and searched for my nearest BNI networking group and invited myself to the meeting on the Thursday morning. It was a 'visitors day' so the room was packed with 80 other local businesses and it blew me away. People were genuinely interested in my business and after I had stood up and done my 60 seconds presentation (which I was so nervous about) the builder sat next to me passed me his card and said that he would like me to build him a website!
I couldn't believe it, I'd spent an entire week cold calling with not one person happy to talk to me and I went to this networking meeting with other likeminded local businesses and within 2 hours I had made my first ever sale. That was nearly 10 years ago now and I have not picked up a phone to do a cold call since. Now more than 70% of our revenue comes from BNI, which is a wonderful return for the annual cost. We have grown from just me in the business to 37 of us now, plus I have a wonderful group of BNI friends, amazing suppliers, a great support network, and experts in just about every subject you could wish for.
My friends now come to me asking 'do you know someone...' And, do you know what, I always do!
If you're serious about growing your business, then look at networking – and especially BNI – I cannot think of a better way to do business."
Get in touch
Join BNI today and take your business to the next level. Contact [email protected] to learn more about networking in Coulsdon.